AIVDP Stakeholders Assemble for Appraisal of Implementation Status and 2021 Audit Report during 5th Steering Committee Meeting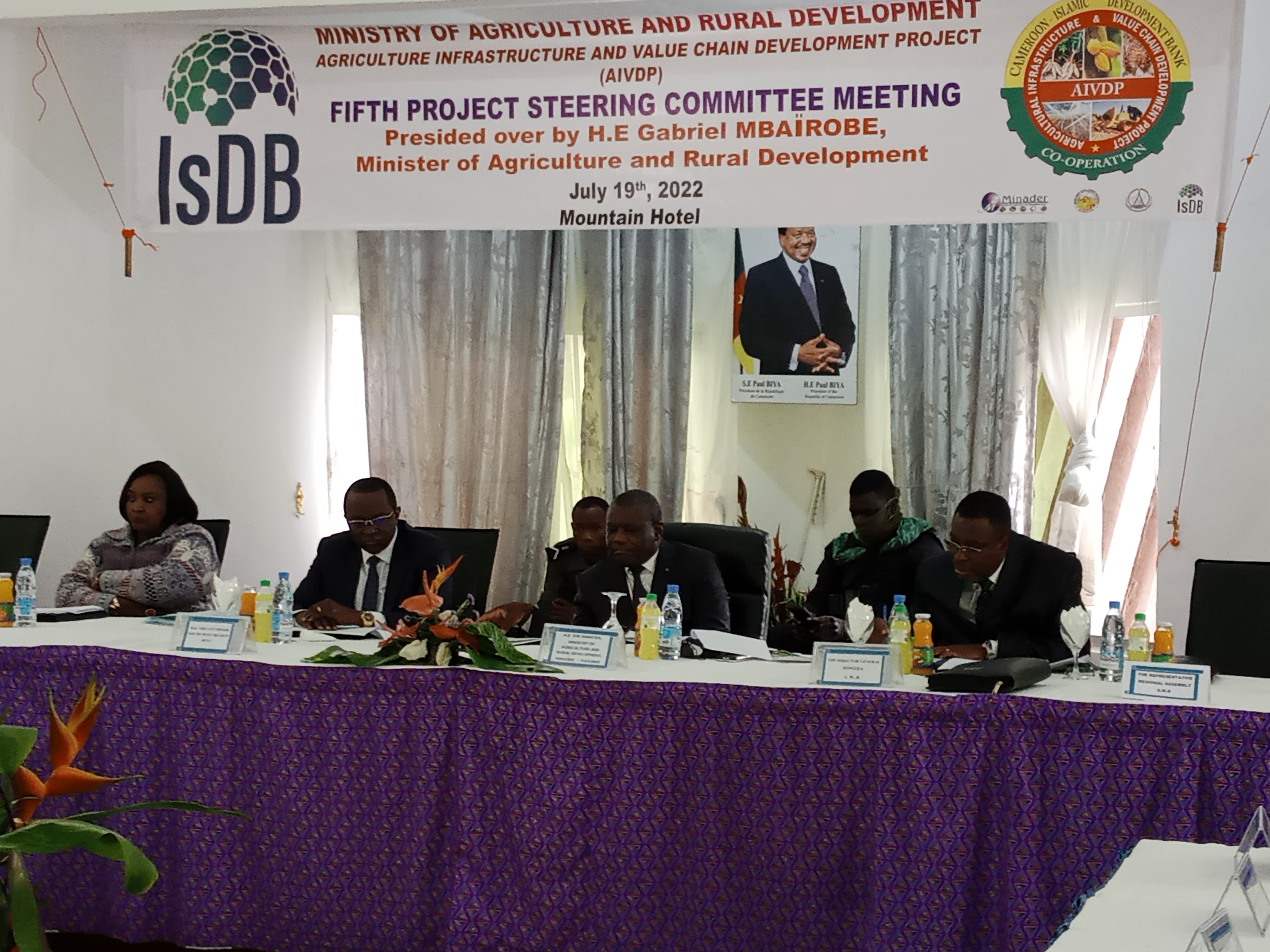 Press Release
AIVDP Stakeholders Assemble for Appraisal of Implementation Status and 2021 Audit Report during 5th Steering Committee Meeting.pdf
Download
19th July 2021, Buea –MINADER has called for the Agriculture Infrastructure and Value Chain Development Project to continue its contributions in ensuring food security and facilitating the construction and installation of agric value chain infrastructures in the Region. That was the key message today during the 5th Ordinary Steering Committee Meeting which saw the participation of H.E Gabriele Mbaïrobe, H.E Bernard Okalia Bilai, Governor of South West Region, Dr. Besong Ntui Ogork, Director General of South West Development Authority (SOWEDA) as well as representatives from Government Ministries, Implementation Partners and the Project Management Team.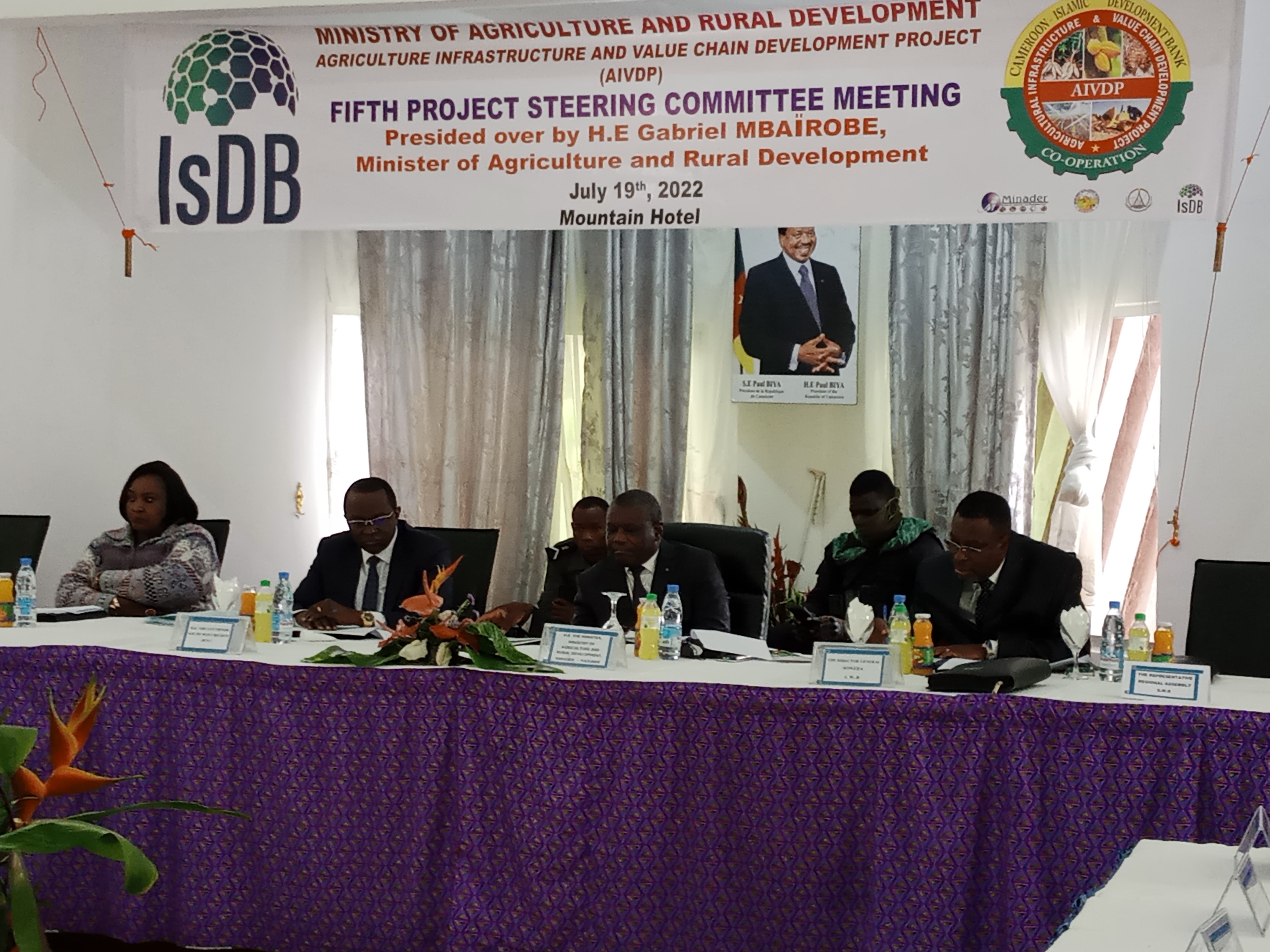 Following the Review of the Implementation of Resolutions and Recommendations from the 4th Steering Committee Meeting, the 2021 Audit Report was presented. The purpose of the Report was to inform stakeholders of the Project's financial condition. The Auditor's opinion confirmed that all designated funds were allocated towards their intended areas of operation.
'The project is working to increase the income of the farmers, increase their productivity and build their capacities so that farmers can self-produce and handle all their value chain activities,' -H.E Gabriel Mbaïrobe, Minister of Agriculture and Rural Development.
The construction of semi industrial processing units will play a critical role in the increase of production of some target crops, such as cassava, rice, oil palm and cocoa through improved technologies. Combined with increased yield of value chain crops and capacity building workshops offered to cooperatives and community based organizations, the Project expects to see a (30-80%) increase in production of target crops despite recent price hikes in commodities.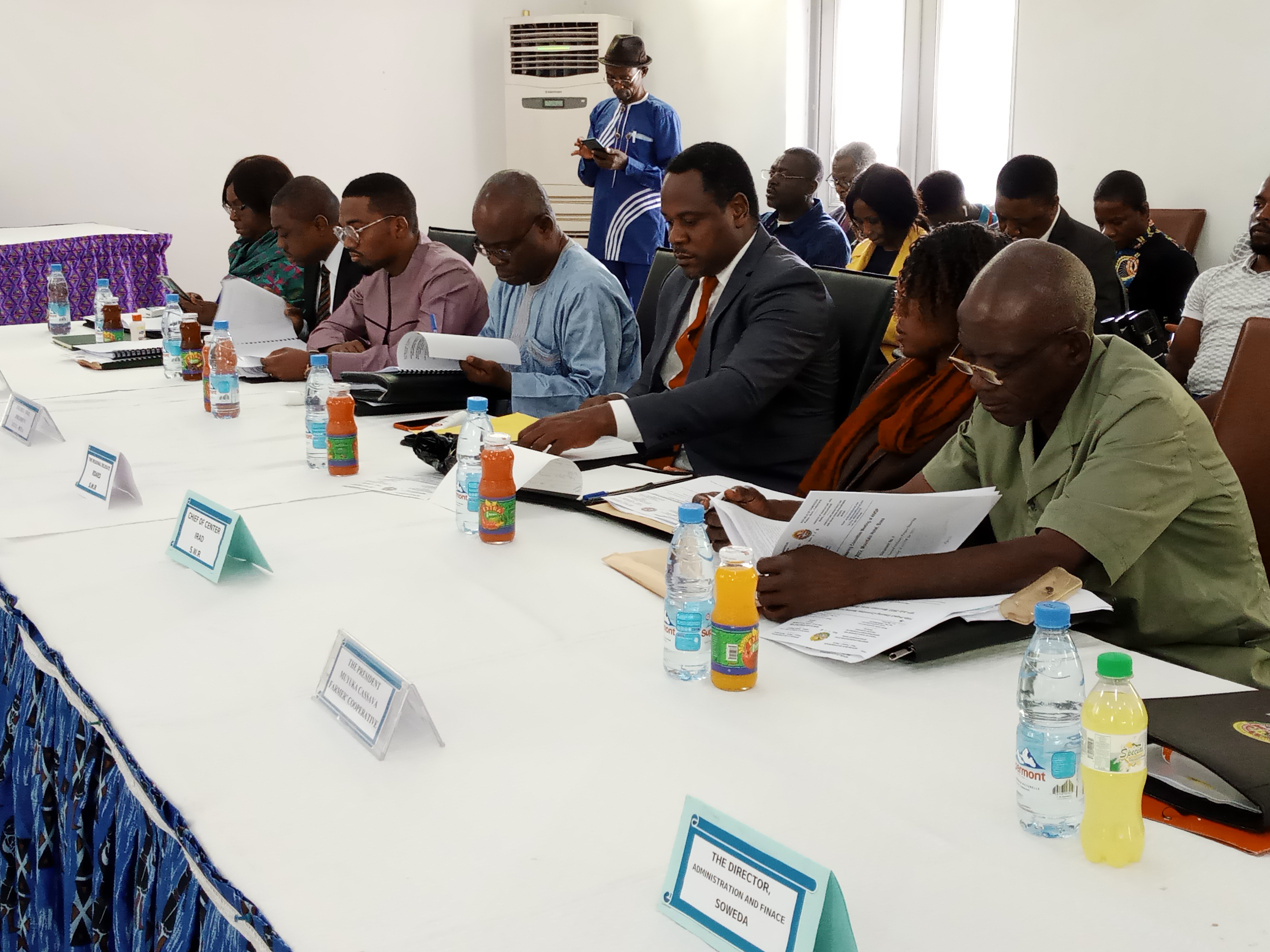 'It is important that the project brings in some contribution that will assist in scaling down the prices of these commodities by ensuring that we increase our local production. We have already initiated the process by providing 150 cassava graters but we intend to give 300. We are equally building 20 small processing units to process cassava into various local products as well as cassava flour, which the bakery industry can use to incorporate into their products. As of now, we have small holder and local farmers who do not have the appropriate equipment to process their nuts and are therefore, losing a lot in terms of extraction rate. The rudimentary units do not extract more than 7% but with what we are to put in place, we will extract roughly 21%,' - Dr. Besong Ntui Ogork, the Project Coordinator of AIVDP.
The meeting concluded with the reading of resolutions and recommendations which included the adoption of the 2021 Audit Report.